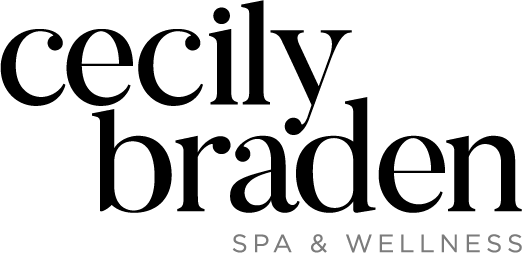 Thai Massage Intensive
For ALL professionaL Spa & Massage Therapists
By Stephanie churn lubow for Cecily braden spa & wellness
Open to Licensed Health & Wellness Professionals.
Theory + Support + Hands-on Instruction and Practice.
Thai massage can be a meditative practice for both the client and practitioner.
thai intensive massage training | 60 and 90 minutes
A comprehensive protocol-based training program that provides Massage Therapists with an introduction to Thai massage along with instruction for 10 easy to learn sequences that will allow them to effectively and safely offer a 60 & 90-minute Thai Massage routine to their clients.
Thai massage, also called Thai Yoga massage, is an ancient and sacred system of healing with roots in yoga, Ayurvedic medicine and Buddhist spiritual practice. It is a unique and powerful system of bodywork, which combines rhythmic massage, acupressure, gentle stretching, energy work, and meditation. The goal of Thai massage is to stimulate and balance the flow of healing energy within the body, opening blocked areas and bringing the client deeper into balance and harmony. It creates a powerful release of stress and tension, improves flexibility and circulation, increases vitality and deepens the connection between mind and body in both giver and receiver.

Thai massage is unique from Western forms of massage in that it is practiced on a padded mat with the client wearing loose, comfortable clothing. The client is moved through a series of postures and positions by the practitioner using palms, thumbs, elbows, forearms and feet. It is often described as "having yoga done to you." Recipients of Thai massage usually report a heightened sense of well-being following a session, which often manifests as a sensation of feeling simultaneously energized and relaxed, invigorated and deeply peaceful.
Payment programs available. Choose "Location and Date" for installment details.
2.5 Day Hands-On Training Course
Educator: Stephanie
Lubow
UPCOMING WORKSHOPS |
Price varies per lo
cation

Registration & Dates:
June 24-26 | Sarasota, FL


To reserve your space or request an on-site training at your spa email
[email protected]
Physical & Mental Benefits:
Detoxify | Cleanse

Improve Flexibility and Range of Motion

Improve Digestion | Relieve Constipation

Release Stagnant Energy

Increase Circulation | Lower Blood Pressure

Improve Breathing
Boost Immune System

Reduce Stress & Anxiety

Calm, Relax & Balance | Mind, Body & Heart

Slow Aging Process | Increase Energy

Increase Mind & Body Awareness

Improve Sleep | Reduce Restlessness
Foundation & History of Thai Massage
The foundation of Thai massage is the rhythmic compression on energy lines called "Sên lines" and pressure points ("Sên points") that are found throughout the whole body. There are 72,000 Sên lines in the body with practitioners focusing on the 10 major ones. The belief is that wherever energy is blocked along these lines, there is a greater likelihood of dysfunction, pain and disease. Practitioners of Thai massage believe that applying pressing to points along these lines helps increase the flow of energy in blocked areas and redirect it to parts of the body that need healing.
Cecily Braden Academy of Professionals
CJB Educator | Director CJB Thai Massage
Stephanie has been a licensed massage therapist in Florida since 1994 and originally studied and began practicing traditional Thai Massage in 2006. In 2012, she furthered her studies at Baan Hom Samunphrai in Chiang Mai, Thailand, where she earned a Certificate in Traditional Thai Massage from the Thai Ministry of Education.


Formerly Co-Director and Instructor at the Sarasota School of Massage Therapy, she taught Massage, Anatomy & Physiology, Body Awareness and Personal Growth. She continues to share her passion for Thai Massage as a National Spa Educator for Cecily Braden Spa & Wellness, developing continuing-education programs and providing instruction throughout the USA and Internationally.
Learn more...
Kristin Shaw
CJB International Educator
Since 1994, Kristin's massage career has taken her from chiropractor offices and gyms to traveling worldwide with touring musicians as well as working in some of the most prestigious hotel spas in NYC.
She later gained invaluable experience as a Corporate Spa Director where she developed spas from the ground up, led the creative direction, and provided training for spa teams. It was in this role where she discovered the importance of and the passion for education. She maintains her private practice, Ayatana Massage, in NYC and NJ. Learn more...