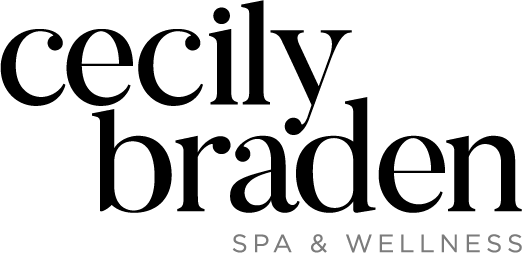 Gua Sha isn't Lymphatic Drainage
A discussion of the differences & similarities?
FEATURING: ashley jo press, cecily braden & clive witham
If you've heard of Gua Sha, most likely you've heard of Lymphatic Drainage as they're often paired together and/or one confused as the other.

As popularity gains for both, it's become abundantly clear that a conversation is needed to recognize the similarities and differences, dispel the myths, and understand that the techniques are separate but equally effective modalities that work synergistically together.

Therefore, Cecily Braden (Gua Sha Facial Fusion) brought together two of our CJB Educational Partners, Ashley Jo Press (ASTECC MLD) and Clive Witham
(EIM Gua Sha), for an insightful conversation to understand the critical role they independently and interdependently play in restoring the inner mobility within the underlying sanctum of the skin that is often ignored and misunderstood.
Enroll Today for FREE!
Your 5-week access begins the moment you enroll and is self-paced. It takes approximately 3-hours to complete the interview.
During this conversation you will learn how interwoven Gua Sha and Lymphatic Drainage are and how these two techniques work in harmony with the circulatory and lymphatic systems. This interconnectedness creates space for the free flow of blood that feeds the skin and supports its inherent filtration system which removes excess fluid and cellular waste.

What is Lymphatic Drainage?
What is Gua Sha?
Circulation and blood flow

Fluids and lymphatic flow

Importance of inner mobility

Focus and function

Immunological benefits

Defining watersheds

History and definitions

How to effectively fuse modalities?
Gua Sha Facial Fusion
Cecily Braden's Gua Sha Facial Fusion course focuses on "fusing" multiple massage modalities, including Gua Sha, Lymphatic drainage techniques and the Thai Herbal Poultice . Both are supported by the foundational importance of connective tissue manipulation.

While integrating modalities is an effective way to provide immediate and long-term benefits, it's important to honor the foundation of each as a separate methodologies with specific techniques and theory that must be learned independently.

Holistic esthetics focuses on complementary modalities that support the skins natural function and ability to heal, eliminate wastes, maintain balance and protect.

Cecily Braden Spa & Wellness Academy provides the opportunity to dive deeper into each modality and take the next steps to fully understanding each modality within their intended context, history and frame of work.

ASTECC: Dr. Vodder MLD with Ashley Jo Press
Manual Lymphatic Drainage (MLD) is a precise, non-invasive, light-touch therapy based on the teachings of Dr. Emile Vodder's MLD. MLD is a foundational facial therapy that can be easily incorporated into any wellness practice.
View available courses
Ecology in Motion Face & Body Gua Sha with Clive Witham
Ecology in Motion Face & Body Gua Sha is a professional course based on the practical application of the nature-based principles and biomedical knowledge of ancient Chinese medicine. It provides both a solid understanding of effective Gua sha treatments and a clear step-by-step approach to delivering them.
View available courses