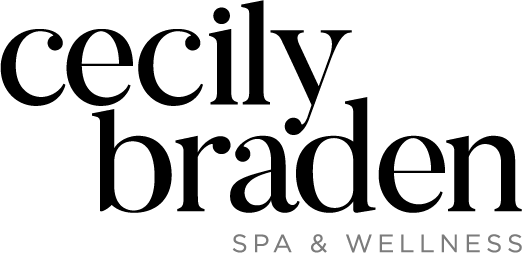 At Pro-Age Aesthetics we strive to create a network of accredited holistic beauty professionals who are passionate about their growth and development. Through cutting edge and certified programs, hands-on training, our courses give you the skills that last forever.


Empty space, drag to resize

Our Training
NeoLifting© is a holistic in-demand beauty treatment that uses Face Sculpting & Modeling techniques, Buccal (intra-oral) Massage and Manual Lymphatic Drainage techniques to address age-related visual concerns by toning, strengthening and relaxing the main facial muscles, as well as affecting the selected bones of the skull.

To be a sought-after therapist today means offering modern techniques, innovative procedures, effective formulations, results-oriented treatments coupled with bespoke service, compassionate care, and an understanding of human nature.

Furthermore, in our digital age it is crucial to be a pro at handling marketing, and social media to help more clients find you. We believe that effective education today should address the following principles:
Scientifically Proven Techniques




Emotional Intelligence




Effective Marketing Strategy




RECOGNIZED

& accredited certification




Supportive post-graduation environment



Tatiana Vorontsova
PRO-AGE AESTHETICS ACADEMY FOUNDER
After having my second child I drastically changed the direction of my career towards holistic health, and I never looked back. I completed my double diploma courses at
Massage Schools of Queensland, Australia
. (Remedial Massage and Clinical Aromatherapy)
My desire to serve my clients better grew, which led me to completing many other courses, attending various trainings, masterclasses, running my own workshops, and collaborating with other trainers. These range from studying life coaching and strategic intervention with Tony Robbins and Cloe Madanes, to learning the art of aromatic kinesiology with Robbi Zeck. My hunger for knowledge led me to dive deeper into appreciation of intrinsic connection between the mind, body and spirit.

It felt only natural that one of these collaborations was with Yakov Gershkovich, the trainer of Sculptural Face Lifting technique. This was a pivotal moment in my career. It took me on whirlwind trip around the world; where I translated, organized, and assisted Yakov during his live trainings, and later managed and supervised online students.


Today I feel very privileged to be able to touch lives, and share my expertise with students. I believe in the power and intelligence of the heart, authentic connections, kindness, deep presence, and creation of beauty through focused intention, and mindfulness. I love connecting people to their own light. To see them flourish, grow their businesses, foster relationships, and enjoy a wholehearted way of living brings me so much joy.
My journey in the spotlight began with the prestigious Gladrags' Mrs India 2005 title. I started a television production house 'Queen Bee Production' and under this banner, I launched the first-of-its-kind lifestyle show 'High Life Dubai', which soon made me a household name in the Middle East.
As my career took a mercurial flight, I fell into an unsuspecting trap, burn out. The stress and overwork silently crept into my life, affecting my physical, mental and personal wellbeing.

It was not an impulsive decision, but one that called me from the deepest pit in my gut.
At a time when society was fame and success obsessed, I was ready to sink my head into the study of inner wellness.
I went onto a mission of mastery, wanting to learn everything there was about good mental and physical health. I learnt about the power of digestive enzymes, and knew that the only true beauty elixir was self-care. I became a certified Holistic Health and Beauty Coach, a holistic beauty entrepreneur, educator and a digital content and course creator. I was passionate to reach out to every person who was seeking a better and healthier way of life.


Holistic self-care and holistic beauty are an integrated approach of the mind, body and soul. They thrive on good lifestyle habits. I am committed to teaching others what I have learnt while empowering them to say no to self-neglect, burn-out, and the ghastly comparison trap. My journey has only just begun.
Uma Ghosh
PRO-AGE AESTHETICS ACADEMY FOUNDER
Courses for Licensed Estheticians
\Learnworlds\Codeneurons\Pages\ZoneRenderers\CourseCards