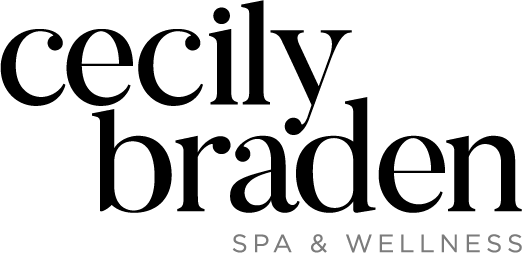 CJB facial massage online training
Awaken! Gua Sha Self-Care Tutorial
A Self-Care Guide for Beginners: Professionals and Non-Professionals
Awaken! is a 1-hour online tutorial that focuses on a basic 12-step routine for self-care that incorporates a fusion of proven facial massage techniques to awaken your skin and the systems within that support its function and natural ability to cleanse and heal.

You will be guided through a proven protocol starting from the neck to the forehead, with an understanding of what each movement means for your skin health, plus additional focus areas to combat common skincare concerns: fine lines, deep wrinkles, acne, lifting and sculpting.

Benefits include, but not limited to...
Renew facial contour; tone,

Firm and lift sagging skin

Minimize fine lines and soften deep wrinkles

Diminish blemishes, redness and skin sensitivities

Stimulate cell activity and production of collagen and elastin

Regenerate facial tissue; restore vitality

Purify tissue; free accumulation of waste
Self-care Focus: CJB Gua Sha Tools

Course Cost: $20 with purchase of any CJB Gua Sha tool. Use the discount code provided on your Self-care Tutorial postcard for $10 off. Don't have a CJB Tool? No problem, just click the enroll button below.
A Fusion of Proven Facial Massage Techniques
The CJB Gua Sha Self-Care protocol combine Chinese Medicine facial rejuvenation practices with the cell renewal benefits of manual lymphatic drainage (MLD) and additional proprietary techniques that are corrective, preventive and effective for all ages, skin types and tones.

By increasing movement through massage, the skin is able to naturally clear deleterious obstructions that lead to common skincare concerns and premature aging.

Understanding Your Stone!
In addition to learning how to use your Gua Sha Facial Massage stone and demystifying the theory behind the techniques, we help you understand the careful design, intention and purpose of each angle and edge, so you can achieve the results you desire.

Note for Professionals
All protocols are for self-care and specific to using the CJB Gua Sha & Facial Massage tools. Although many techniques can be transferred to working on clients, it's NOT the intention and doesn't replace our Gua Sha Facial Fusion 3-day Hands-on Certification program.

If you want to host virtual or live group class for your clients using the CJB Gua Sha tools, this tutorial is for you. We will guide you through the protocol and provide the support materials to share with your clients. Additional instruction is available to help you refine your presentation.
CJB Protocol Overview
Instruction includes simple-to-perform movements for the neck, jawline, cheeks, eyes, brow & forehead. Plus, 4 focus areas to address common skincare concerns.
Fine Lines & Deep Wrinkles
CJB Awaken! Gua Sha Facial Massage Stones
The Awaken! Gua Sha Self-Care Protocol focuses on techniques and instruction for the following CJB facial massage tools:
CJB Pro Nephrite or Rose Quartz
CJB Mookaite Jasper
CJB Pocket Jade
CJB Sodalite
CJB Jade Comb
Video Recording + Step-by-Step Protocol
Along with a recording of the class, you will receive a step-by-step face map and detailed protocol to support your practice.
Membership to Global Support Community
After the class, you will be given access to our CJB online membership support community, with additional videos and learning opportunities.
Cancellation Notice
All registrations are final. You may re-enroll 1x for another 5-weeks of access. If you don't complete the course in the combined 10-weeks, you will need to re-enroll with a $20 fee.
Facial Massage is for Everyone
Facial massage is not dependent on the color of your skin, age, sexual orientation, gender identity or expression. It's all about what's happening beneath the surface and works to support its natural function, which is the same for all. It's the great equalizer.
10% Product Purchase Discount
10% discount for future product purchases.
Purchase Not Required

All protocols are for self-care and specific to using the
CJB
Gua Sha and Facial Massage tools. If you do not own a CJB Gua Sha tool, or live outside the USA, UK, EU or AU and/or we're unable to ship to you, no problem. You can register by clicking the enroll button above. We ship into 26 countries and have local Distributors in the
UK
,
EU
and
AU
. Visit our
CJB Spa Directory
for a retailer near you, or click country code above for purchase link. Receive $10 off tutorial with purchase. Wholesale available for Licensed Pros.
Meet the instructor
CJB Awaken! Educator
Licensed Massage Therapist
Since 1994, Kristin's massage career has taken her from chiropractor offices and gyms to traveling worldwide with touring musicians as well as working in some of the most prestigious hotel spas in NYC.

She later gained invaluable experience as a Corporate Spa Director where she developed spas from the ground up, led the creative direction, and provided training for spa teams. It was in this role where she discovered the importance of and the passion for education. She maintains her private practice, Ayatana Massage, in NYC and NJ.