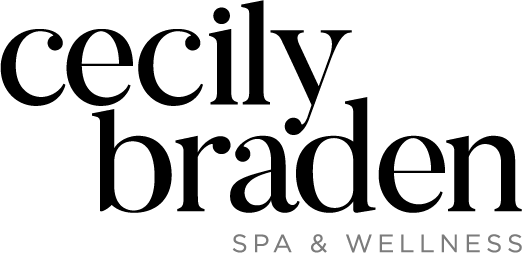 Gua Sha Facial Fusion
4-day Hands-on workshop
Learn the skills & confidence to achieve immediate results for long-term benefits.
Available to Licensed Estheticians, Massage Therapists & Acupuncturists
Certification | 22 CE Hours
Students will receive certification, plus 22 CE Hours for eligible participants.
Gua Sha Facial Fusion™ is a facial rejuvenation therapy rooted in the traditions of Chinese and Thai Medicine, combined with the profound cell renewal and life-sustaining importance of Manual Lymphatic Drainage for maintaining youth and vitality. All are supported by the foundational importance of connective tissue manipulation and proprietary techniques developed by Cecily Braden.

Gua Sha Facial Fusion™ achieves immediately noticeable results in the appearance of fine lines, deep wrinkles, dark circles, puffy eyes and sagging skin by combining a unique blend of facial massage modalities that clear noxious accumulation, release deep-seeded tension and promote the free flow of vital nutrients to feed the skin and re-pattern the way it ages.

By increasing movement through massage and restoring inner mobility, the skin is able to naturally clear deleterious obstructions that lead to acne, rosacea, puffiness, dark circles and sensitivities. Igniting this natural healing power, the skin flourishes, develops a fresh healthy glow that radiates from within and results in longterm benefits.

GUA SHA + LYMPHATIC DRAINAGE + THAI HERBAL POULTICE is a next level facial therapy that brings about a fundamental change in the skin by addressing the blockages that lead to stagnation and accumulation in the tissue and the root cause of most skincare issues.

Renew facial contour; tone, firm and lift sagging skin

Minimize fine lines and soften deep wrinkles

Reduce inflammation, puffiness and dark circles

Diminish blemishes, redness and skin sensitivities

Brighten the complexion, create healthy radiant glow

Stimulate cell activity; production of collagen & elastin

Relieve tension, reduce pain

Regenerate facial tissue; restore vitality

Enhances the skin's ability to "breath"

Feed skin & increase ability to absorb vital nutrients

Purify tissue, free accumulation of waste

Promotes muscle contraction, oxygenates skin

Soothes and vents the channel system

Regulates the free flow of qi and blood

Combat tech neck and muscle tension
Course overview
Dates: Feb 18-21

Sun- Tues (9-6 pm) Wed (9-4pm)
Location:

The
Parnell Hotel and Conference Center
10-20 Gladstone Road
Parnell, Auckland 1052, New Zealand
Cost:
USD $2,200 ++
*Pre-purchase of the CJB Pro Nephrite and The Lymphatic Brush Combo facial massage tools from our NZ Distributer Jeanine Chell is required.

Purchase Link: https://facialalchemystore.com

Payment plans available (click enroll to view)

Includes: all in-class training materials, including a full color training manual + CJB Spa Directory Listing.

Please email training @cecilybraden.com with questions.
Gua Sha Facial Fusion™ is a "technique based" facial therapy that owes its success to Cecily Braden's time proven formula of combining a series of specialized techniques with different tools and varied pressure to achieve a precise benefit.

Fusing techniques will all CJB Tools

CJB Sculpting Spoons

CJB Gemstone Mushrooms
CJB Jade Comb
CJB Textured Beauty Rollers
CJB Thai Herbal Poultice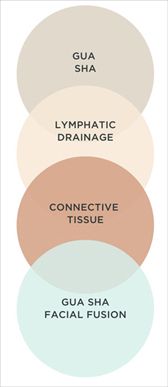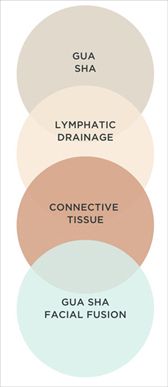 Day 1:
Theory + Hands-on
Gua Sha + MLD
Neck and Jawline

Benefits of heat
Theory:
Gua sha and Lymphatic Drainage are often paired together and/or one confused as the other. As complementary therapies, we delve into the cultural significance, along with the similarities and differences to dispel the myths and understand how these two equally effective modalities work synergistically together and learn techniques specific to each.
Understanding the critical role they independently and interdependently play in restoring the inner mobility within the underlying sanctum of the skin is an essential component in achieving your clients skincare goals.
Practical:
If you think of your face as a funnel, it's easy to see the importance of the neck and how easily a small clog can impede the flow of fluids. Therefore, it's important to understand the benefits of heat and working upward from the neck upward.
Day 2:
Demo + Hands on
Gua Sha + MLD
We continue to build on the foundation from Day 1 with a deeper understanding of the relationship between the muscles and structures of the face, and how the techniques are interrelated and support each other.

Each movement dictates the next and the effectiveness is dependent on being able to recognize and adjust to the immediate changes and present needs of the skin as you work.

Focus is centered around the mouth, cheeks, along the nose and delicate eye area.

You will learn specific lymphatic drainage techniques and facial zone sequences to achieve immediately noticeable results in reducing puffiness, dark circles, clearing acne, rosacea and hyperpigmentation.

Additional focus areas include fine lines and deep wrinkles.
Day 3:




Theory + Hand-on


Thai HP + The Lymphatic Brush
The

Thai Herbal Poultice

Facial

Massage is a holistic facial therapy that focuses on the shoulders, neck, face & crown and incorporates 4 massage modalities based on the healing traditions of Thailand.



You will learn variety of specialized techniques specially developed to work with the facial muscle muscles and delicate eye area, along with an Eastern blend of acupressure, lymphatic drainage and our signature Thai Wai Aromatherapy Sculpting Massage.
The Lymphatic Brush by Cecily Braden is patented design that provides an easy, ergonomic and effective way to incorporate lymphatic drainage into your professional treatments.

Day 4:


Final Review + Practice
Marketing + Client Care

All the tools + Techniques

Marketing & Client Care
We dedicate the last day to a full-course review and hands-on practice to help you become more fluid in your movements, so you can seamlessly fuse together the techniques with a variety of tools to achieve your treatment goals.

You will learn a series of techniques for working the brow, forehead and crown and how to combine contrast modalities for an effective holistic facial therapy.

Marketing | Menu Development: The next step of learning is being able to confidently articulate and explain the treatment and benefits to your clients, create excitement and a deeper understanding about the importance of a treatment plan.

We will share ideas and help you develop a meaningful menu and pricing structure that will help your business grow and attract like-minded clientele.

Client Care:
Self-care Tutorials
We've done the work for you! You will have access to our online self-care tutorials to help you guide your clients through an effective home care routine that supports their professional treatments goals and creates client loyalty.
Meet the instructorS
Cecily Braden Academy of Professionals
Cecily J Braden
Founder
Cecily J. Braden, the founder of Cecily Braden Spa & Wellness, has been a recognized leader and innovator in the field of holistic skincare therapy and training for more than 26 years. A licensed esthetician and professional educator, she has spent her career studying, developing and teaching effective global spa therapies, including her popular Gua Sha Facial Fusion and Thai Herbal Poultice Facial Massage therapies.

Long recognized for the effectiveness of her teaching methods and the comprehensiveness of her courses, Cecily was recently named American Spa Magazine's "Educator and Trainer of the Year" and one of Dermascope Magazine's Top 45 Estheticians in the U.S.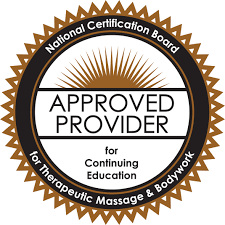 Kristin Shaw
CJB Educator | East Coast
Since 1994, Kristin's massage career has taken her from chiropractor offices and gyms to traveling worldwide with touring musicians as well as working in some of the most prestigious hotel spas in NYC.
She later gained invaluable experience as a Corporate Spa Director where she developed spas from the ground up, led the creative direction, and provided training for spa teams. It was in this role where she discovered the importance of and the passion for education. She maintains her private practice, Ayatana Massage, in NYC and NJ.