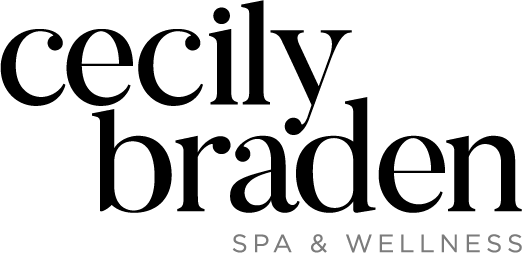 Empty space, drag to resize
The Lymphatic Brush Workshop
2-Day Face & Body
For All wellness professionals
Clear and vibrant skin starts here. A step-by-step guide to clear obstructions that impede the free flow of fluids that feed the skin and remove waste.
The Lymphatic Brush supports the
natural filtration system of our body to "clear the clutter," and help your skin and body to work better for you.
Target sluggishness, improve digestion, relieve bloating, improve circulation and support your immune system from head to toe.
Your skin needs less than you think. Healthy, clear and vibrant skin is a reflection of how well its functioning on the inside, so restoring inner mobility is a necessity with lymphatic circulation being at the top of the list.

During this 2-day course, we'll dive deeper in the theory behind the effectiveness of
The Lymphatic Brush and learn a variety of specific techniques that allow you to use the unique bristle design to achieve maximum benefits in your treatment room and help your clients maintain their results at home.

As a way one way system, it's difficult to differentiate between the face and body when it comes to the benefits of lymphatic massage as it creates a chain reaction throughout the body that provides an environment for healthy skin and the body to function at optimal levels.

Therefore, we'll explore a variety of basic routines for the face and body and how you can interchange The Lymphatic Face & Body Brush for a personalized routine from head to toe.

The Lymphatic Brush protocols support the science of the skin and natural filtration system of our body. They are a gentle, pragmatic approach that "clears the clutter" and allows your skin and body to work better for you. This is the start of a minimalistic approach to skin and body care that focuses on your internal health.

Let's get flowing...
Course Overview
2 Day Hands-on Live Workshop
Empty space, drag to resize
Date/Time: March 3-4, 2024
9am-6pm, Sun-Mon
Location:
CJB Spa & Wellness Office
8790 W. Colfax Ave, Lakewood, CO 80215
Cost:
$450, if you are a CJB In-person Training Alumni email for code to save $50
Requirements:
Must pre-purchase
The Lymphatic Brush Combo
set
($130 value) before class

Educators:
Kristin Shaw

For details, or to be added to a waitlist, email [email protected]
Empty space, drag to resize
Cecily Braden has revolutionized "bristle" face and body brushes with the introduction of The Lymphatic Brush. The patented design features a unique bristle pattern and density combination that grips the skin in a precise way targeting the superficial lymph vessels to manually propel fluids and stimulate lymph flow.

The ergonomic contoured shape of The Lymphatic Brush ensures proper contact with the surface of the skin and accurate alignment with the lymph nodes and lymphatic pathways.

Although they appear the same, the face and body brush bristles, the face and body brush bristles differ slightly to provide appropriate pressure from had to toe. While you can safely interchange them, it's recommended to use the appropriate brush for each area to achieve the maximum benefits.
Lymph lifestyle blog
What is Lymphatic Drainage?
The Lymphatic System: The Unsung Hero of our Body


The lymphatic system is the sewer system of our body. It irrigates our tissue; filters and flushes excess fluid and cellular waste from the spaces between our cells, providing a clean environment for them to function and receive the nutrients they need.


It maintains fluid balance, facilitates our regenerative processes and is the foundation and function for our adaptive immunological responses. If it stops functioning, you will die within 24 hours. Sounds dramatic, but it's true.


The lymphatic system is the unsung "lift-sustaining" hero of the body and works in conjunction with the circulatory system to support and maintain the overall health and functioning of all our organs.
It's the answer to healthy, clear, glowing skin. If you want to lose weight, stop bloating and minimize the appearance of cellulite....
"The lymph system is the origin of life. Youth, life and death are dependent on lymph and its renewal. We live in lymph; our tissues are washed in lymph. It supplies us with the life-giving nutrients necessary for body development."
—
Dr. Vodder Handbook
When in doubt! leave it out!
Contraindications
There are just a few limitations, so please watch the video before working on yourself, or caring for others.
Use caution and alter treatment if you have,
Bronchitis: don't use directly over sternum
Menstruation: can make period heavier
Nevus (Raised Mole): work around
Low Blood Pressure: be careful of over-use, do shorter sessions
Hyperactive Thyroid: do not work on thyroid directly
Do not use if you have,
Active cancer
Deep Vein Thrombosis (DVT)
Congestive Heart Failure (CHF)
Acute infection or inflammation
By providing the information contained herein we are not diagnosing, treating, curing, mitigating, or preventing any type of disease or medical condition. The information on this site is for general purposes only, and not intended or implied to be a substitute for professional medical advice, diagnosis or treatment. CJB Global Imports, Inc. cannot be held liable for any actions made, implied or expressed by anyone as a result of the content contained herein and/or by purchase and use of any product. You are encouraged to confirm any information obtained from or through this web site with other sources, and review all information regarding any medical condition or treatment with your physician. NEVER DISREGARD PROFESSIONAL MEDICAL ADVICE OR DELAY SEEKING MEDICAL TREATMENT BECAUSE OF SOMETHING YOU HAVE READ ON OR ACCESSED THROUGH THIS WEB SITE.
Meet the instructorS
Cecily Braden Academy of Professionals
Cecily J Braden
Founder
Cecily J Braden
, Founder of Cecily Braden Spa & Wellness and creator of The Lymphatic Brush has been a recognized leader and innovator in the field of holistic skincare therapy and training since 1996. A licensed esthetician and professional educator, she has spent her career studying, developing and teaching effective global spa therapies, including her popular Gua Sha Facial Fusion and Thai Herbal Poultice Facial Massage therapies.
Long recognized for the effectiveness of her teaching methods and the comprehensiveness of her courses, Cecily was recently named
American Spa Magazine's
"Educator and Trainer of the Year" and one of
Dermascope Magazine's
Top 45 Estheticians in the U.S.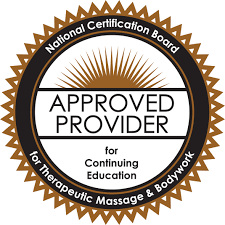 CJB Educator | East Coast
Since 1994,Kristin's massage career has taken her from chiropractor offices and gyms to traveling worldwide with touring musicians as well as working in some of the most prestigious hotel spas in NYC.She later gained invaluable experience as a Corporate Spa Director where she developed spas from the ground up, led the creative direction, and provided training for spa teams. It was in this role where she discovered the importance of and the passion for education. She maintains her private practice, Ayatana Massage, in NYC and NJ.