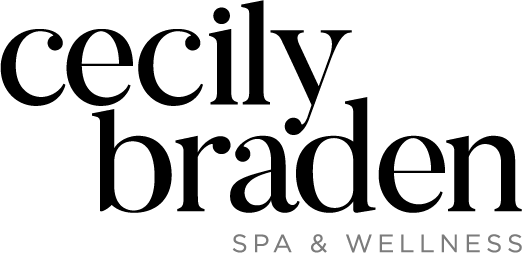 By Tatiana Vorontsova and Uma Ghosh
Pro-Age Aesthetics | NeoLifting© Master Class
For AlL professionaL Beauty, Spa & Massage Therapists, Aestheticians, HOLISTIC
Health and Wellness Professionals
8 ce hours | CPD

Open to Licensed Health & Wellness Professionals.
IN PERSON, Hands-on TRAINING
Theory + Support + Hands-on Instruction and Practice.
NeoLifting© will elevate your treatments for you & your clients.
The Pro-Age Aesthetics NeoLifting© Master Class is full day intensive training where you will refine and perfect your NeoLifting© treatment plans and protocols, with hands-on corrections.
New movements, and the concept of seamless treatments will be introduced along with the theory of touch. The focus with be on Connection/Intention/Attention, the trilogy of a successful outcome.
Exclusive training for alumni of Pro-Age Aesthetics NeoLifting© training (either live or online). Also open to SFL™ graduates wishing to master their skills.
**Proof of graduation is required upon registration.
NeoLifting© is a holistic in-demand beauty treatment that uses Face Sculpting & Modeling techniques, Buccal (intraoral) Massage and Manual Lymphatic Drainage techniques to address age-related visual concerns by toning, strengthening and relaxing the main facial muscles, as well as affecting the selected bones of the skull.

This transformational treatment is viewed as an alternative to traditional beauty treatments like plastic surgeries, injectables, and the use of various toxic substances to delay the aging process.


The success of this highly specialized treatment lies in the deep understanding of how the facial muscles work, and applying this fundamental knowledge to practice - our therapists work both superficially on the face and inside the oral cavity, use mindful breathing techniques and efficient manual lymphatic drainage to achieve natural lifting effect, improve muscle tone, release muscle tension, stimulate natural rejuvenation processes, melt away wrinkles and address client's psycho-emotional state.
Payment programs available. Choose "Location and Date" for installment details.
1 Day Hands-On Training Course | 9am-6pm
UPCOMING WORKSHOPS |
Price varies per lo
cation

Registration Open...
LA/Redondo Beach, CA | Oct 11
New York, NY | October 20

Educators: Tatiana Vorontsova & Uma Ghosh

In Person Presentations on protocols & anatomy

All consumables provided during the training
CJB Spa Directory Listing
Theory
Brush up on your knowledge of facial anatomy,
along with learning more about the theory of touch.
Hands-on
Join us for 1 day, of highly effective hands-on practical training experience to improve the subtleties of non-invasive aesthetics and execution of NeoLifting© movements.
Community
Mix and minglel with like-minded professionals, create connections, foster friendships and share your experience while witnessing each other grow in a supportive environment.
Marketing
Receive bonus training on business, marketing and social media strategies, and create your one action plan on how to quickly return your investment in an effective way.
Mindfulness
Practice daily meditation, breath work and mindfulness techniques while getting inspired to share these practices with your clients.
Emotions
Discover the difference between emotions and feelings, learn how to gently address you cilents' psycho-emotional wellbeing through skillful manipulations with the soft tissues of the face.
Tatiana Vorontsova

Pro-Age Aesthetics Academy Founder
We strive to create a network of accredited holistic beauty professionals who are passionate about their growth and development. Through cutting edge and certified programs, hands-on training, our courses give you the skills that last forever.
Pro-Age Aesthetics Academy Founder