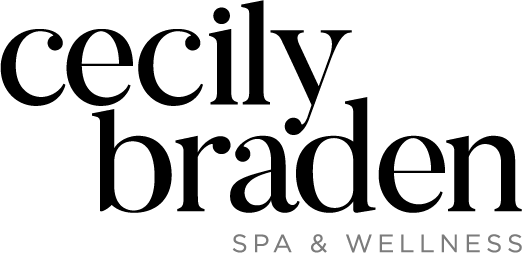 Dr. Vodder Manual Lymphatic Drainage: Basic Neck & Face
For All wellness professionals
20 ce hours | NCBTMB
Open to Licensed Health & Wellness Professionals.
Online Theory + Hands-on Instruction and Practice.
Work with intent to increase the benefits of all facial therapies.
MLD Basic: A Foundational therapy for all facial massage modalities
The Basic practical sessions focus on treatment of the neck and face enabling the esthetician to get a "feel" for MLD. It's easily incorporated into the repertoire of basic skin care and will enhance the natural cleansing mechanisms of the skin to ignite its natural healing and glow. Indications include: hyperpigmentation, acne, waste accumulations, dull skin, sagging, sinus congestion, dark circles and puffiness. This course is a prerequisite for the Advanced Neck and Face class.
What is Manual Lymphatic Drainage?
MLD is a precise, non-invasive, light-touch therapy based on the teachings of Dr. Emile Vodder's MLD. Manual Lymphatic Drainage (MLD) is a foundational facial therapy that can be easily incorporated into any wellness practice.

It encourages the elimination of metabolic waste while accelerating the flow of fresh oxygen and nutrients through a series of rhythmic movements and manipulation of the skin. It is indicated for numerous inflammatory conditions including acne, scars, burns, rosacea, eczema, psoriasis, puffy eyes and post cosmetic recovery.
MLD is a complementary therapy to Gua Sha and the Thai Herbal Poultice Facial Massage. It provides a deeper and foundational understanding for use with or without facial massage tools.
Payment programs available.
2.5-Day Hands-On Workshop
Dates:
Oct 22-Oct 24
Sun-Mon (9-6pm), Tues (9-1pm)
Location:
The Center for the Advancement of Therapeutic Arts | 122 W 26th St
New York, NY 10001
Educator: Ashley Jo Press
Cost:

$950




Payment programs available (click enroll)
Includes:
all-in class training materials, plus online & hands-on theory and instruction.
Please email [email protected] with questions.
Due to the complex nature and science of the lymphatic system, we've developed a hybrid approach to training that allows you time to read, research and absorb the basics of the theory, so you can spend more time practicing and refining the techniques in class.
Online instruction
i
ncludes a series of required reading and videos that begin once you register and set a foundation for deeper understanding of the techniques. Lecture will include a review of the online content with an opportunity to ask questions for clarity.

Practical, hands-on instruction
will focus on a review of the basic anatomy and physiology of the lymph vessel system, along with a detailed demonstration and practice of the basic neck and face routine.
Online Theory

Personal Instruction

Hands-on Practice

Training Manual

Certification | Basic MLD
CJB Spa Directory Listing
Online Theory
Understanding the fundamentals of the lymphatic system, with a clear sense of the anatomy and physiology as it pertains to the function of the skin is the first step to becoming an MLD facial practitioner.

Hands-on Practice
Once you understand the theory and how the role the lymphatic system plays in the function of the skin, it's time to put it into practice and learn precise techniques to manually manipulate the skin to achieve the benefits you desire.

Ashley Jo Press
Certified Dr. Vodder Educator
Attracted to the field of massage therapy at a young age, it wasn't until after attending an advanced education program, that Ashley Jo began to see the true meaning of healing. A type of healing that not only inspired dramatic physical and emotional changes in clients, but the practitioner as well.


Today, she is one of only a few accredited Dr. Vodder School Certified Instructors of Manual Lymph Drainage. She has been practicing massage therapy since 2004, and teaching since 2016.
Through her love of teaching, Ashley Jo is able to clearly communicate complex theory with patience and a mindfulness that is an inspiration to others.
Ashley is on a continual journey of learning and generously shares her knowledge and experience with anyone who desires to live better, and is destined to improve and promote the healing process with others.