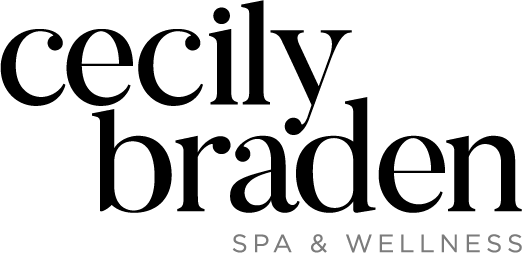 CLIVE WITHAM | ecology in motion
EIM Facial Gua Sha: Face in Bloom
2-Day Live Workshop
Gua Sha theory, plus practical application of the nature-based principals of Chinese medicine.
Available to Licensed Estheticians, Massage Therapists & Acupuncturists
Certification | 16 CE Hours
Students will receive certification, plus 16 CE Hours for eligible participants.
Face in Bloom is a professional course in Ecology in Motion (EIM) Facial Gua sha. It is based on the practical application of the nature-based principles and biomedical knowledge of ancient Chinese medicine. It provides both a solid understanding of effective Gua sha treatments and a clear step-by-step approach to delivering them.

Bringing a fresh, unique perspective to everything you do with facial Gua sha, the goal of this course is to develop confident, competent practitioners of facial Gua sha, who know exactly what they are doing and why they are doing it, all within the context and beauty of the natural world and Chinese medicine.

Pre-course reading: Facial Gua sha book (Revised edition)
Apply principles of natural science to the face

Integrate new ideas of beauty and health

Apply support treatments to the head, neck and shoulders

Combine the body and the face to enhance your treatments

Use channel treatments on the arms and legs

Learn the goal of every Gua sha treatment

Make connections in fascia and muscles between the face and body

Use strategies to address common aesthetic goals such as worry lines, frown lines, smile lines and Crow's feet

Explore the tissue structures, areas and channels of the face

Target treatments to the upper face, eyes, mid-face and lower face

Use Gua sha treatment methods with ease

Regenerate facial tissue; restore vitality
Payment programs available. Choose "Location and Date" for installment details.
UPCOMING WORKSHOPS
Price varies per lo
cation

Registration open...
Registration opening soon...
Barcelona | TBD
Paris | TBD

New York, NY | September T

BD

San Francisco, CA | TBD

Ft. Lauderdale, FL | September TBD

Denver, CO | TBD

For details, or to be added to a waitlist, email training@cecilybraden.com.
This 2-day workshop will introduce you to the elegant ecological ideas of ancient Chinese medicine and teach you to apply principles of the natural world to your face and body through Facial Gua sha.

Skills you will learn include the basic movements of Ecology in Motion (EIM) Facial Gua sha; treating the upper and lower face with local sequences; targeting treatments on the scalp, neck, shoulders, upper back and chest; and making connections with other parts of the body that have a direct impact on the face.

You'll learn how to use adaptive and targeted approaches and how to confidently use EIM Facial Gua sha to enhance your skillset, build your business, and transform your understanding of the face and body.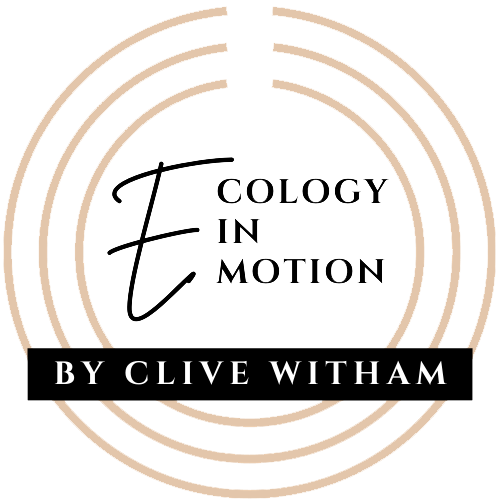 Day 1: Theory + Hands-on practice | Face
Explore key principles of Ecology in Motion and deepen your understanding of Facial Gua sha.

Learn how to apply these ideas to get the best out of your Facial Gua sha treatments, and systematically target areas of the face with knowledge of anatomical structures, channels and treatment methods during hands-on practice and a complete local treatment on the face.

Day 2: Theory + Hands-on practice | Face & Body
De
velop your Facial Gua sha treatment using knowledge of anatomy, movement and the body circulation system to utilize a range of body areas to directly affect the face.

Learn how to target areas on the face utilizing the scalp, neck, shoulders, chest, upper back, arms and legs. Combine integrated and targeted treatment strategies on the face and body with a focus on hands-on practice.
IS THIS COURSE RECOGNIZED?
Ecology in Motion Gua sha courses are recognized by the International Institute of Complementary Therapists (IICT) for membership and insurance. The EIM courses are also recognized in the USA by the National Certification Board for Therapeutic Massage and Bodywork (NCBTMB). The Face in Bloom course is eligible for 16 CE hours.

We are also an approved education provider for the Florida Board of Massage Therapy, Georgia Board of Massage Therapy, South Carolina Massage/Bodywork Panel, Tennessee Board of Massage Licensure and Massage Therapists' and Wholistic Practitioners' Association of the Maritimes.

The course is also applicable for many CEU/CPD/PDA Certification programs in the UK and other countries. If you have any specific query about recognition, contact me for clarification.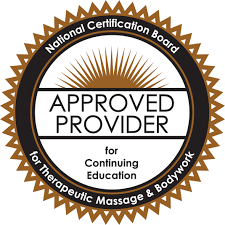 Clive Witham
Best-selling author and creator of Ecology in Motion Gua sha, Clive Witham has spent 20 years treating with and writing about Gua sha for health and beauty. As well as being a licensed acupuncturist and qualified health promotion specialist, he is Director of the Komorebi Institute and the Gua sha Center in Barcelona, Spain.

He has written four books on Gua sha and Facial Gua sha published in five languages and constantly tries to refine and adapt how we use Gua sha based on ancient knowledge, natural science and best practice.
Komorebi Institute

The Komorebi Institute is dedicated to training the next generation of Gua sha practitioners. It is focused on developing the knowledge and practical skills from the world of nature-based Chinese medicine and to apply these to foster effective facial and body Gua sha treatments.

The institute exclusively researches, trains and provides a knowledge base for Gua sha and Facial Gua sha, and is also at the forefront of promoting Gua sha as an effective low-cost, community-based therapy in the majority world, and especially in countries where healthcare facilities are limited.