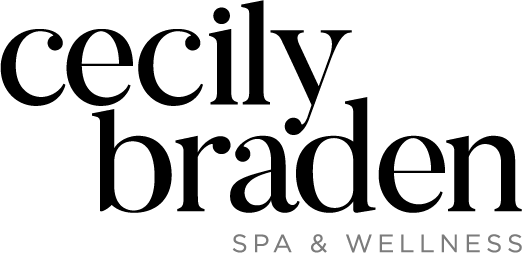 Dr. Vodder MLD Intensive
FOR ALL WELLNESS PROFESSIONALS
Open to Licensed Health & Wellness Professionals.
Online Theory + Hands-on Instruction and Practice.
Work with intent to increase the benefits of all facial therapies.
A 4-day intensive program that guides you through the lymphatic system, providing the theory, techniques and hands-on experience to incorporate manual lymphatic drainage into your facial treatments with focus on the natural filtration system of the skin.

The Lymphatic System is without a doubt one of the most important regulatory systems of the body, the foundation of our immunity and the key to healthy skin.
You will be immersed and slowly guided through the complexities of the lymphatic system as we break it down into digestible bites that allow you practical application and information you can share with your clients to help them understand how to clear congestion, release blockages that inhibit the flow of fluid and stagnation that is at the core of most skincare issues.
This challenging course will change the way you look and treat the skin.
Online theory, Lecture and Hands-on Instruction
Online Theory: This portion includes a series of required reading and videos, that provide an advance understanding of the lymphatic system, and its essential role is the health and function of the body and especially the skin. Setting the foundation for a deeper understanding of the techniques.

Lecture: During this time Ashley Jo will review the online theory, making sure everyone has a clear grasp of the lymphatic system and how MLD is applied. This is also an opportunity to ask questions, and gain clarification.

Practical, Hands-on Instruction: Once you understand the theory, it's time to put it into practice. Through demonstrations and hands-on corrections you will learn a series of precise mld techniques for the neck, face and head.
What is Manual Lymphatic Drainage?
MLD is a precise, non-invasive, light-touch therapy based on the teachings of Dr. Emile Vodder's MLD. Manual Lymphatic Drainage (MLD) is a foundational facial therapy that can be easily incorporated into any wellness practice.

It encourages the elimination of metabolic waste while accelerating the flow of fresh oxygen and nutrients through a series of rhythmic movements and manipulation of the skin. MLD enhances the natural cleansing mechanisms of the skin to ignite its nature healing and glow.

MLD is also a complementary therapy to Gua Sha and Thai Herbal Poultice Facial Massage, and
is
indicated for numerous inflammatory conditions including:
Dull Sagging Skin

Pre/Post Cosmetic Surgery
Payment programs available. Choose "Location and Date" for installment details.
4-Day Hands-On Training + Online Theory
Date/Time: May 5- 8
9-6pm (Sun-Wed)
Location:
Kali Wellness
2482 Newport BLVD #7
Costa Mesa, CA 92627

Educator:
Ashley
Jo Press

Cost: $2,200 USD


What is included:
Comprehensive Training Manual

Certification

(passing

final exam)

CJB Spa Wellness Listing
This training is hybrid
learning
Due to the complex nature and science of the lymphatic system, we've developed a hybrid approach to training that allows you time to read, research and absorb the basics of the theory, so you can spend more time practicing and refining the techniques in class.
The Lymphatic Brush by Cecily Braden is a patented design that provides an easy, ergonomic and effective way to incorporate lymphatic drainage into your self-care and professional treatments.

The TLB is an amazing way to help your clients incorporate MLD into their at home self-care routines. Spreading the amazing benefits of this light-touch therapy.
Day 1: Theory + Neck Protocol
Review online learning modules 2-9

MLD, Dr. Vodder, The Lymphatic System, Circulation

Hands-on: Neck Protocols and Practice
Day 2: Theory + Face Protocol
Review online learning modules 10-13

The Lymph Node, Starling, Edemas, Effects and Contraindications

Hands-on: Face Protocols and practice
Day 3: Review +

Final

Practice
Review all theory and case histories

Hands-on: Final Practice of Neck and Face Protocols
Day 4: Testing + Speciality Protocols



Final Written Exam: Theory

Final Practical Exam: Neck and Face Protocols

Hands-on: Speciality Protocols, including intra-oral, back, ears and TLB
Ashley Jo Press
Certified Dr. Vodder Educator
Attracted to the field of massage therapy at a young age, it wasn't until after attending an advanced education program, that Ashley Jo began to see the true meaning of healing. A type of healing that not only inspired dramatic physical and emotional changes in clients, but the practitioner as well.


Today, she is one of only a few accredited Dr. Vodder School Certified Instructors of Manual Lymph Drainage. She has been practicing massage therapy since 2004, and teaching since 2016.


Through her love of teaching, Ashley Jo is able to clearly communicate complex theory with patience and a mindfulness that is an inspiration to others.
Ashley is on a continual journey of learning and generously shares her knowledge and experience with anyone who desires to live better, and is destined to improve and promote the healing process with others.